Our Trainers
Trevor
Trevor is a partner and co-founder at Sin City Boot Camp. I believe that a fitness boot camp answers the needs of many people who want to get into the best shape of their lives through an intense workout and group fitness classes. My passion for fitness began when I was in the 3rd grade. Prompted by a desire to look muscular, I went outside and filled two burlap bags with dirt. I then took the bags inside and hung them from either end of a hockey stick and proceeded to do a makeshift barbell workout. About 5 minutes into his workout my father walked in just in time to witness one of the bags spill onto the carpet.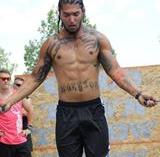 Much to my surprise the result was not anger; instead my father brought home a set of weights the next day and I began my pursuit of fitness
I played various sports throughout school: baseball, basketball, football, pole vaulting and was captain of my high school wrestling team. After high school, I enlisted into the Marine Corps and joined the infantry as a machine gunner. The nice thing about being a machine gunner, at least in my view, was that they get to lift a lot of weights so they can carry around their heavy machine guns (M2 .50 Caliber machine gun systems weigh around 130lbs, not including ammo). During the last 8 months of my contract I spent my days training with the Marine MMA team based in 29 Palms. Finally, after 4 years in the Marines, 2 tours in Iraq and several trips to the gym I decided to move on to a life of sharing my knowledge of and passion for fitness with others: I became a personal trainer. After working at 24-Hour Fitness for some time I, along with a partner, started running group exercise classes where we would integrate into the classes the training I went through throughout the years of sports and Marine Corp conditioning.  These classes became among the most popular in the gym. Eventually I realized that I could take these workouts outside of the gym and started my own company. Thus, Sin City Boot Camp was born.
Erik
Erik is a partner and program director at Sin City Boot Camp. Originally born and raised in Oahu, Hawaii, my life has always been filled with physical activity growing up.  However, I never really took fitness serious until my final season of competitive high school tennis, in preparation for the playoffs.  In one of the closest matches of the tournament, I failed to qualify in the smallest of margins.  Any athlete knows, those rough moments in your life stick with you forever, and it is up to you to either learn from it, or let it break you down.  This is where my fitness journey began.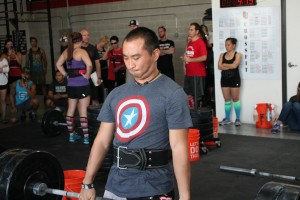 Once the season was over, it was time to prepare for college.  I studied up on different strength and conditioning methodologies and techniques in the event that I would be able to redeem that loss.  That opportunity never came, but the fire to constantly learn more remained.  At the time I was an architecture major, but found I was always more intrigued by strength an conditioning.  I would get angry at missed workout days or lack of physical activity, due to heavy obligations to my studies.  Then one day, I noticed a group of students having class in the student gym, and the professor explaining exercise movement mechanics in an extremely detailed way.  "There's a major in exercise science?!"  Done deal. Coupled with my passion for detail and improvement of human performance, that was the perfect combination.  Switched majors, 4 years later graduated with a Bachelor's Of Science In Kinesiology, and a second Bachelor's Of Science In Fitness Management, fall of 2007.
Since then, I have attained numerous strength and conditioning certifications, and attended seminars from many different teaching philosophies.  Been in the fitness industry since 2007, and personal training for more than 7 years now.  Clients ranged from rehabilitation cases, general population, senior population, and athletic performance.  I have taught many seminars on sport performance, running mechanics, posture correction, and post rehabilitation.   My training philosophy has always been to lead by example, and am never afraid to venture outside of strength and conditioning to test my training methodologies in different physical activity realms.  I have attained a purple belt in Brazilian Jiu-Jitsu under Professor Sidney Silva, medaled in numerous Brazilian Jiu-Jitsu competitions, fought my way into a quarterfinal appearance in the BJJ World Championships, in 2014 completed the triple trifecta for Spartan Race, competed in long endurance events (triathlons, full and half marathons), and most recently, functional fitness competitions.  From those various experiences, I had attained an enormous amount of data/knowledge to help better my programming for all clients and their individual progessions.
Karen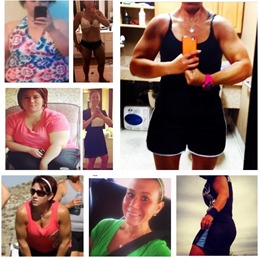 Karen is a well regarded trainer at Sin City Boot Camp and a 35 years old mother of 2. I grew up in Maryland and have lived in Vegas for the past 12 years. I dedicated my life to fitness 5 years ago with the accomplishment of losing 140 pounds with the help of Sin City Boot Camp. I had no surgeries, no quick fixes; just hard, dedicated daily work with the help of sin city Boot Camp. I came into this business as a client weighing 292 pounds and am now healthier and stronger than I have ever been in my life. Most recently, I'm is happy to say, I was offered a position to work alongside the boys and help others the exact way I was helped. I often say there is no better privilege than knowing I can help others succeed and meet their goals the same way I've done.
Noel
Joynoel Fama is a partner and trainer at Sin City Boot Camp. I  was born on the island of Guam on December 28, 1985. Growing up, I was never really fitness-oriented with the exception of my passion for breakdancing. Eating healthy never really mattered to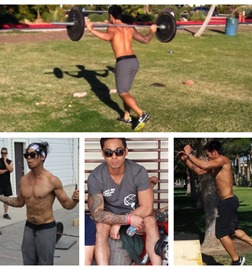 me either, up until one day I realized it was all catching up to me. That's where Sin City Boot Camp comes in; on my first day, we did "The 300" and I can honestly say I got my ass handed to me like never before, but I absolutely loved every second of it! Since then Sin City Boot Camp has ignited a fire in me that has made me unstoppable at achieving my fitness goals. From there, I learned about Crossfit and the Crossfit Games that are held annually. I became highly interested and so Trevor invited me to train at his indoor gym for the Crossfit Open back in 2012. We trained vigorously every day to prepare ourselves for the games. Long days and strict diets followed. We pushed ourselves and each other to train harder. I realized then that I love helping and encouraging others to obtain their fitness goals and as long as you allow it, I will help you every step of the way. That's when I decided to acquire a Crossfit Level 1 Trainer Certificate. And now I am proud to say that I am currently a trainer for Sin City Boot Camp!
 Carl
Carl is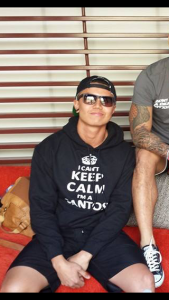 a partner and instructor at Sin City Boot Camp. Born and raised on the Island of Guam,exercise was the last thing on my mind as a child. My dad, the health nut, influenced me to run 5ks but I never committed to it so I tried several other activities and got into skateboarding. Senior year I was introduced to fitness through weight training class and loved it since. After leaving guam in 2008 I moved to Las Vegas and was prompted by a friend to work out at Sin City Bootcamp. Since then we've trained on a daily basis. Trevor noticed my work ethic and dedication to health and fitness, so he persuaded me to enter my first fitness competition in Elko, Nevada and later assist in teaching group classes. After going through the process of preparing for a competition it made me realize how far you can go with great people, hard work, and the motivation to never give up!